28th of November, 2018
1. Radhaus:Dialog – event held by the City of Salzburg
In six topic-specific working groups, problems, but also already functioning solutions for the bike, were discussed and written down. Altogether, around 80 people joined the event. A part of the SimpliCITY team was present as guests and contributed actively.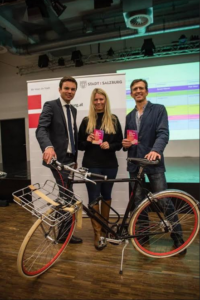 ---
15th and 16th of October, 2018

SimpliCITY Kick-Off

The project has started successfully!
The kick-off took place in Salzburg and brought together all project partners for the first time. After welcoming words and the official opening by Dr. Siegfried Reich (CEO of Salzburg Research), the project partners got to know each other and started with project work. In the afternoon, a co-creation session with SimpliCITY stakeholders, service providers, initiatives and associations was held.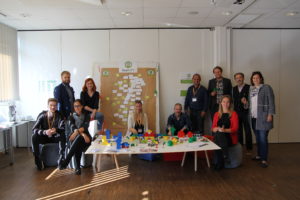 ---