As a project result, "Die Stadtmacherei Salzburg" was developed and launched as part of the SimpliCITY research project for the citizen of Salzburg in German language.
Be mobile, enjoy locally, engage socially. That is the "Stadtmacherei Salzburg app". Together with the accompanying website (https://stadtmacherei-salzburg.at), it shows the colorful variety of sustainable offers and opportunities at a glance. Incentives and challenges thus increase users' commitment to a sustainable lifestyle. For Stadtmacherei, sustainability simply means treating the environment and the earth's resources with care and respect.
The App is available for download in the Google Play or Apple App Store.
After signing up, the users continue with a small self-assessment about their biking, consumption and engagement habits, so the app can suggest appropriate goals and activities for each user.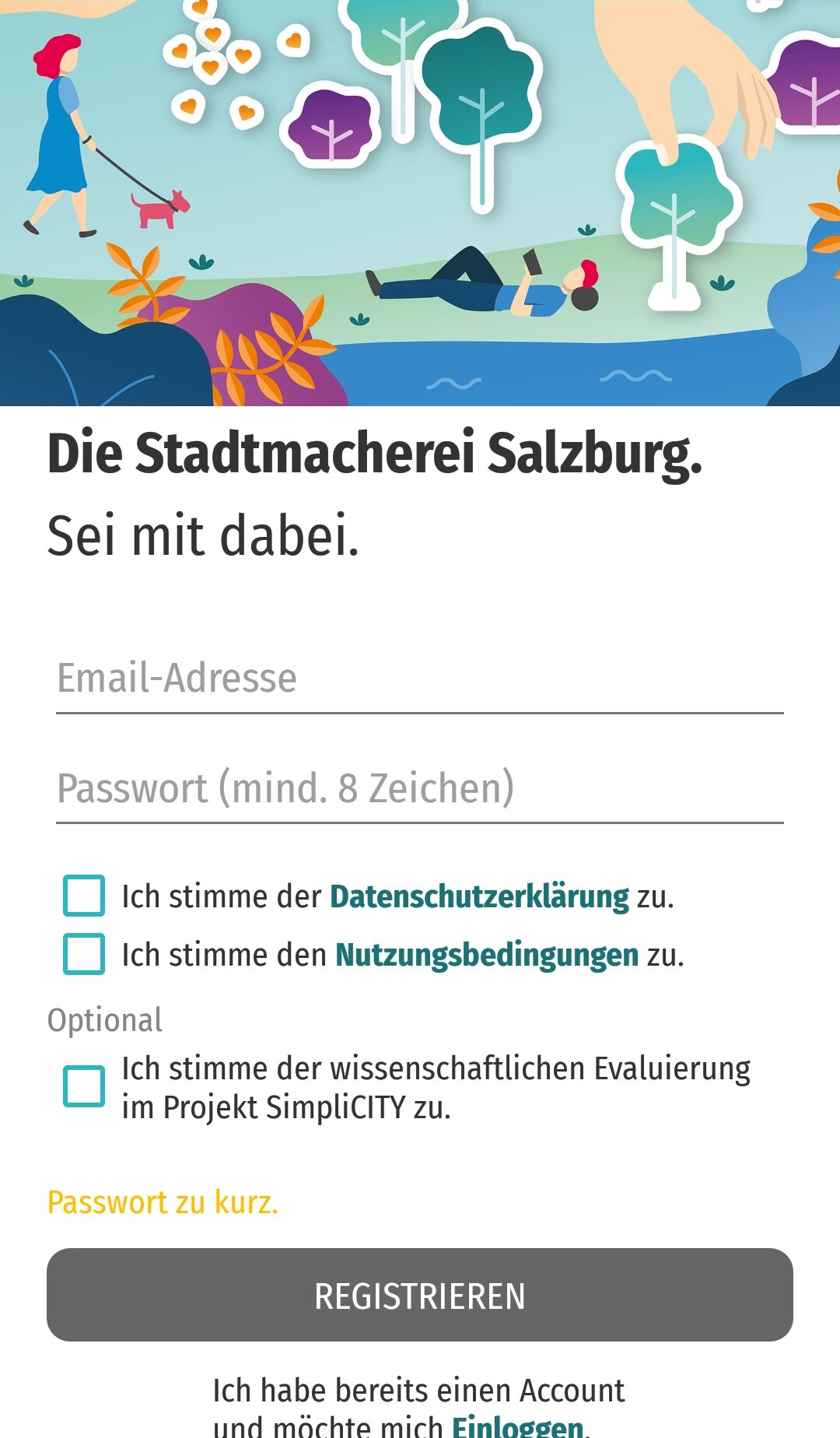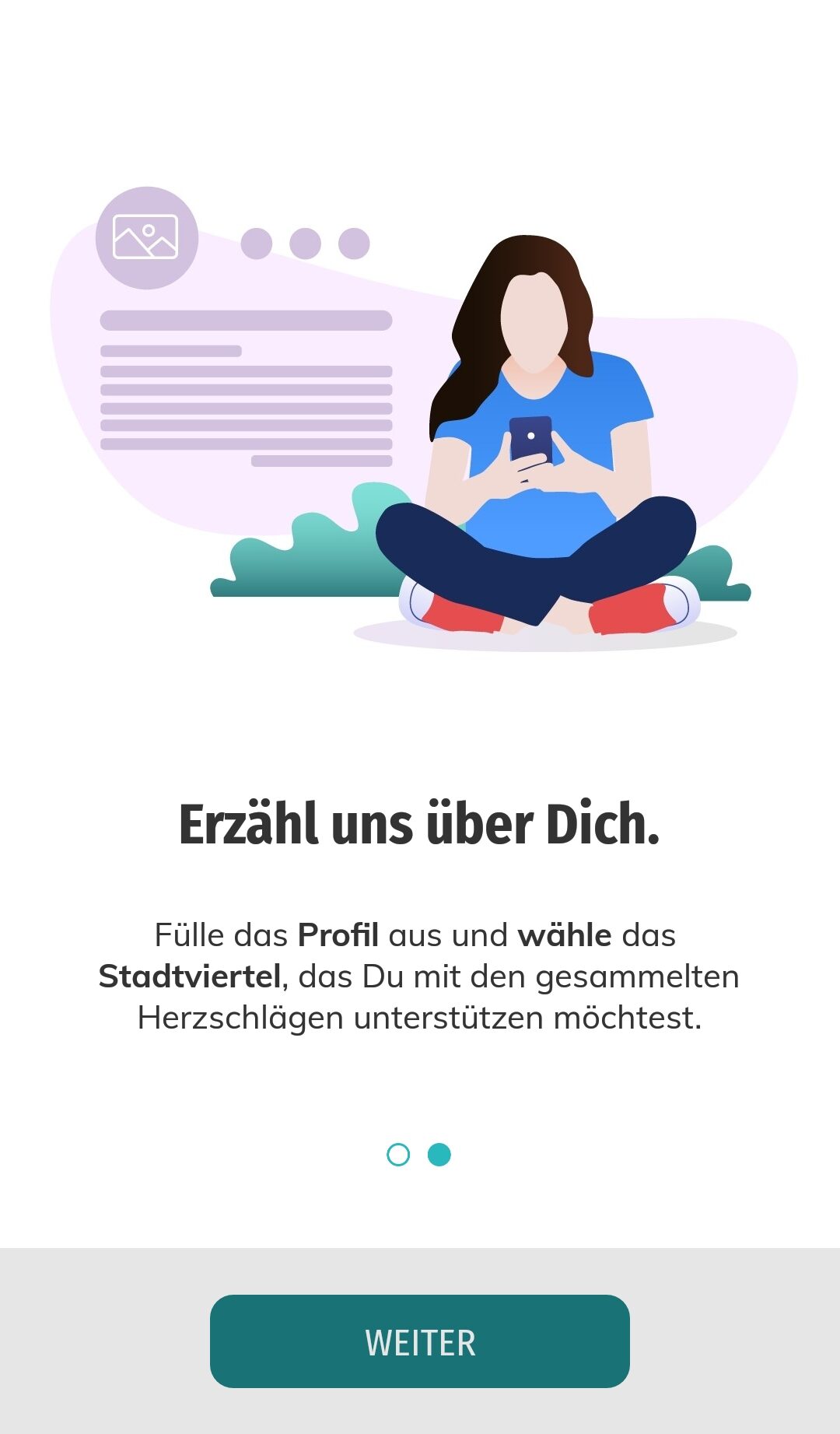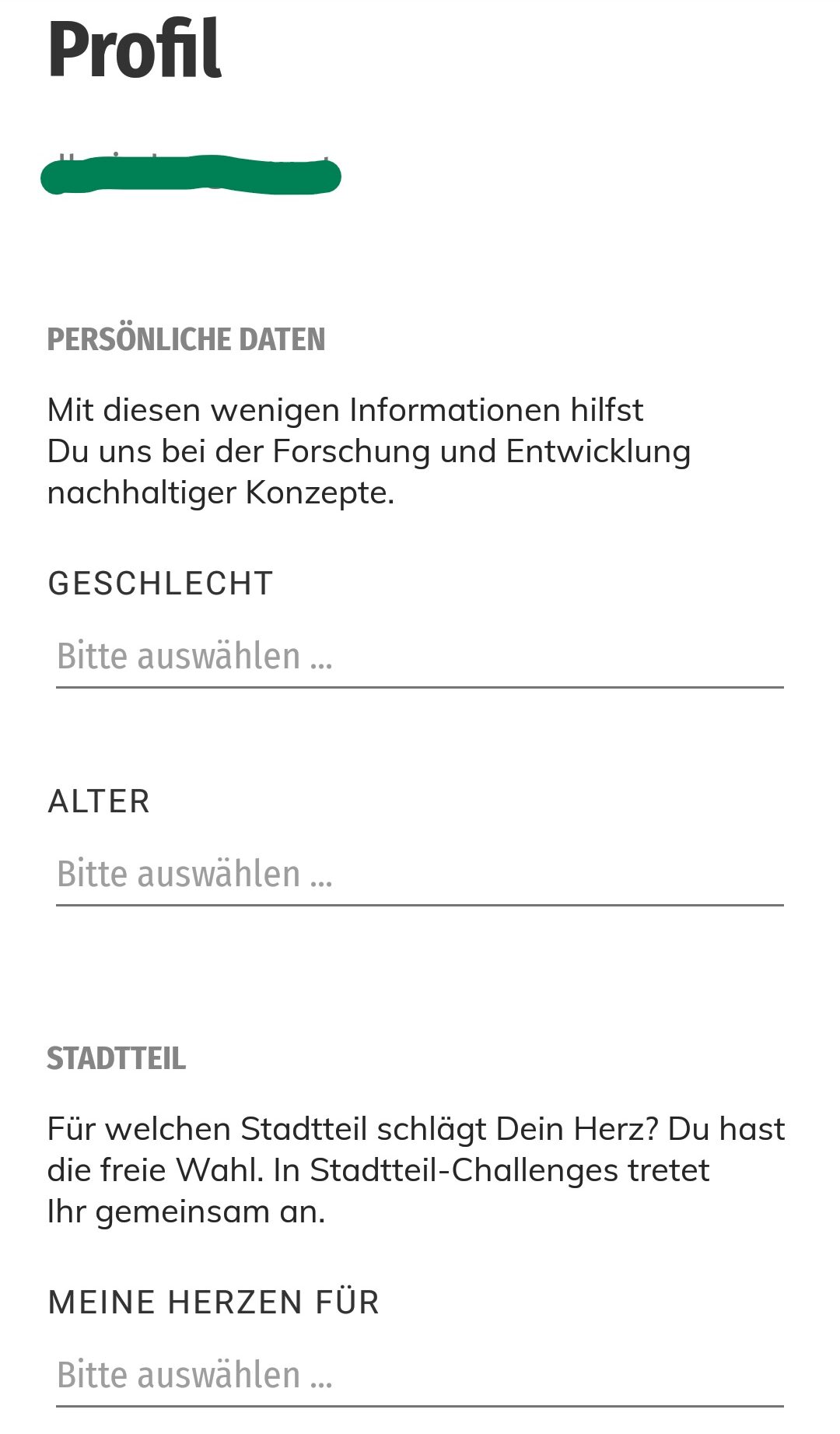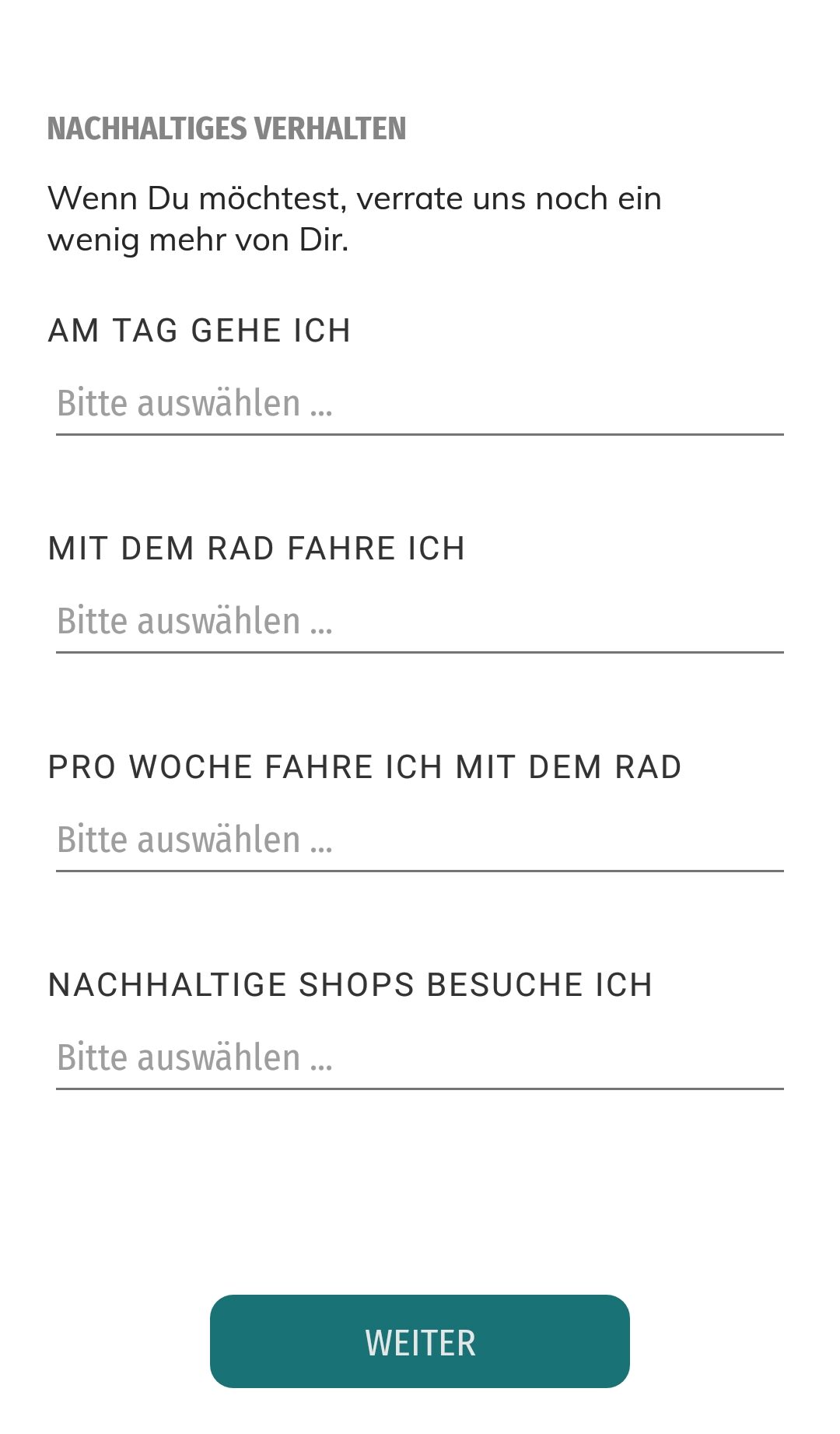 The activity listing shows the latest news and all the activities offered by the "Stadtmacherei app" at a time. The activities are sustainable actions in which the user can participate and which are changing over time. Sometimes they are also time-bound activities. For all activities and completed tours, users collect heartbeats for a common city-related goal which is announced in the app.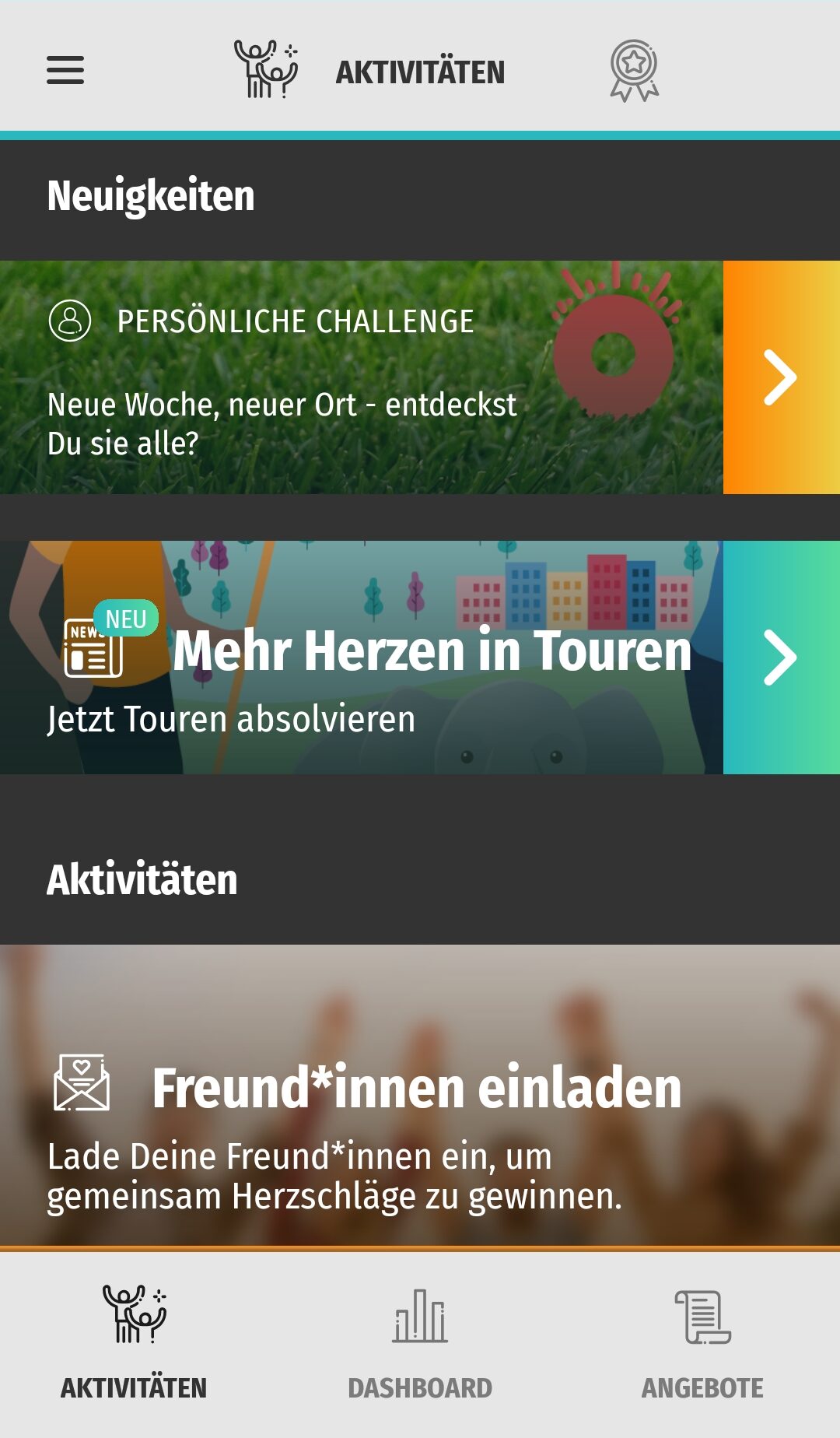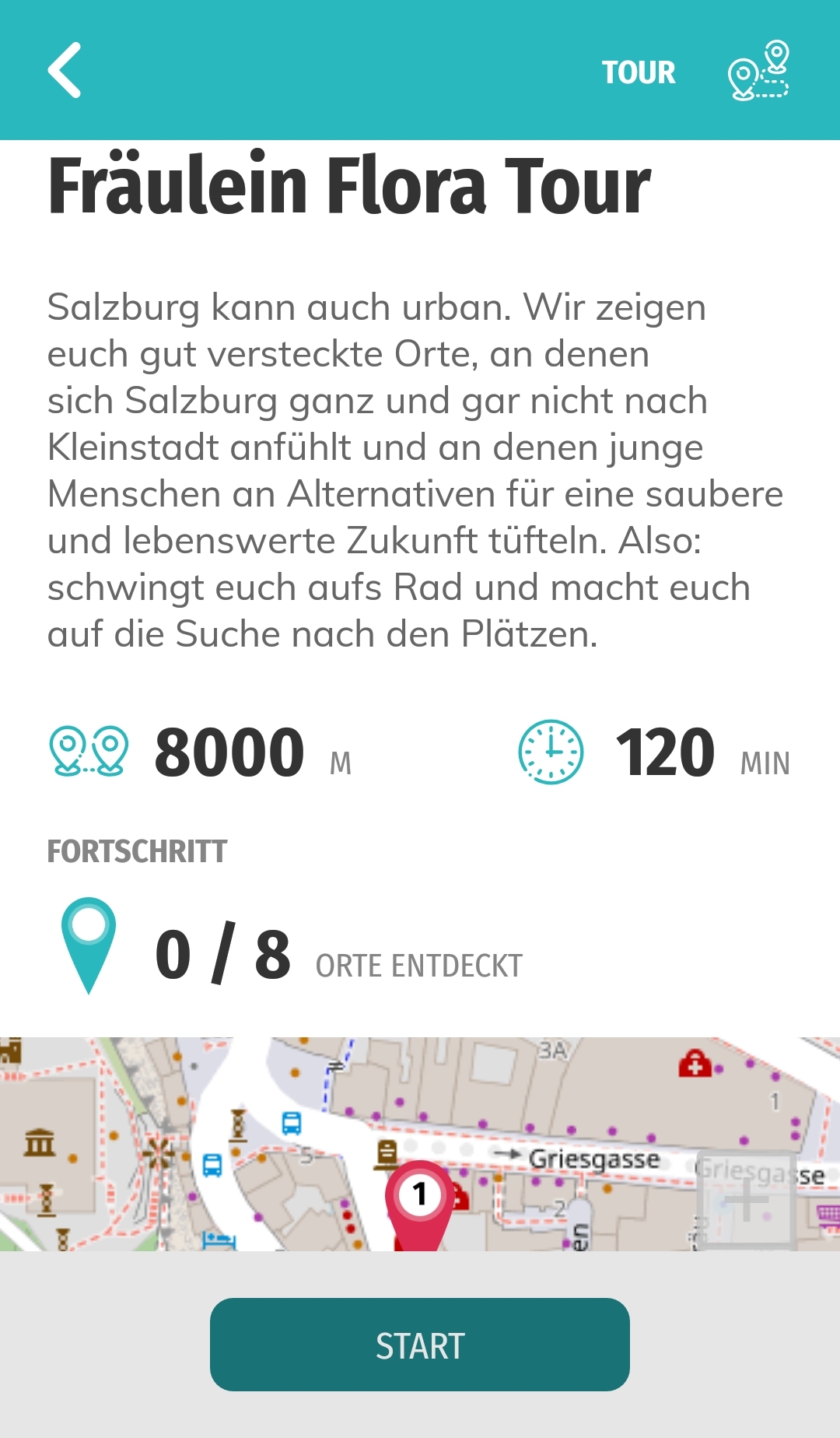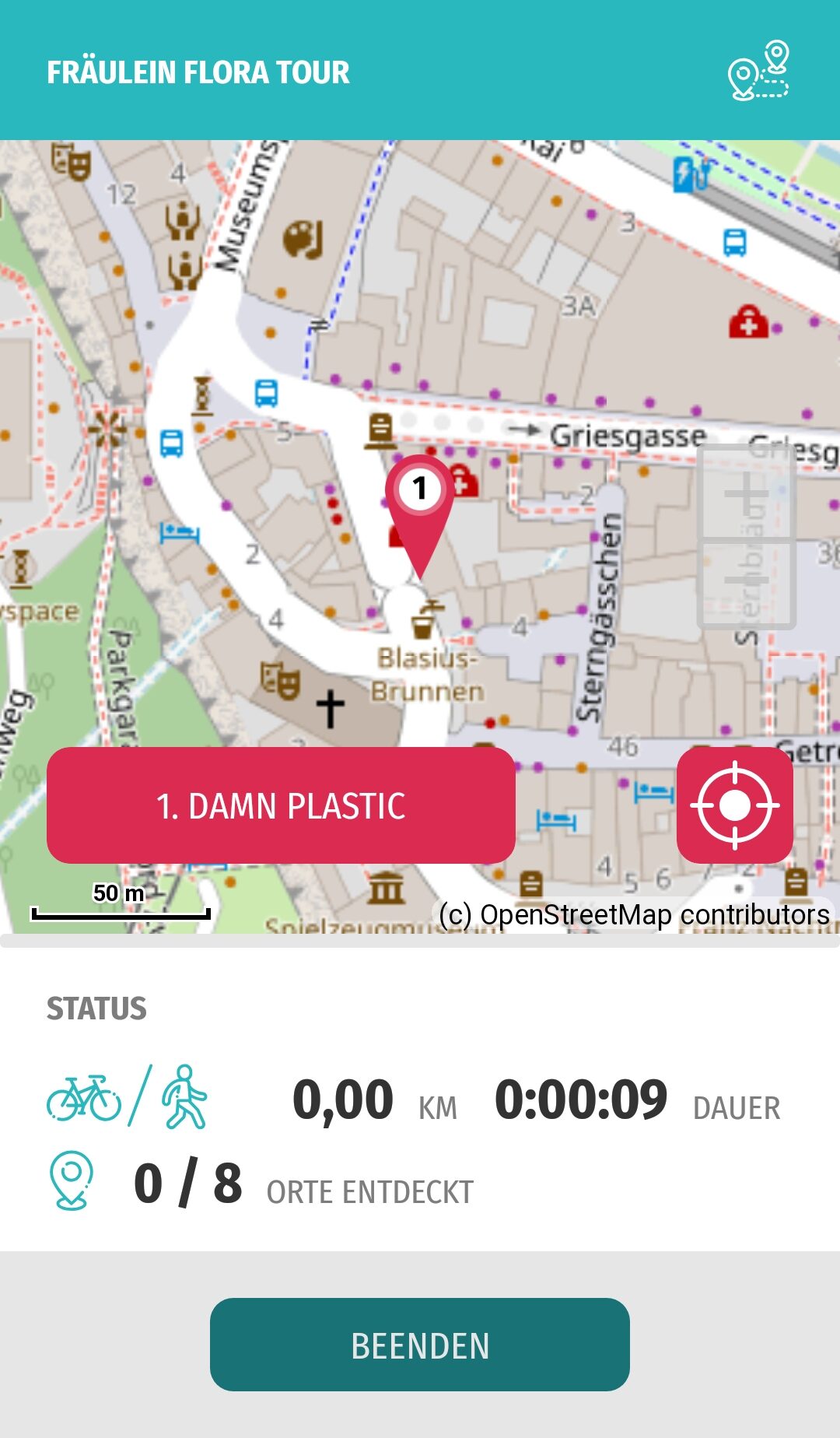 These can be the following activities, such discover a POI, discover or solve a quiz and complete a tour. Also every climate-friendly kilometer that users cycle or walk while using the app is rewarded with a additional heartbeat for the city and for themselves.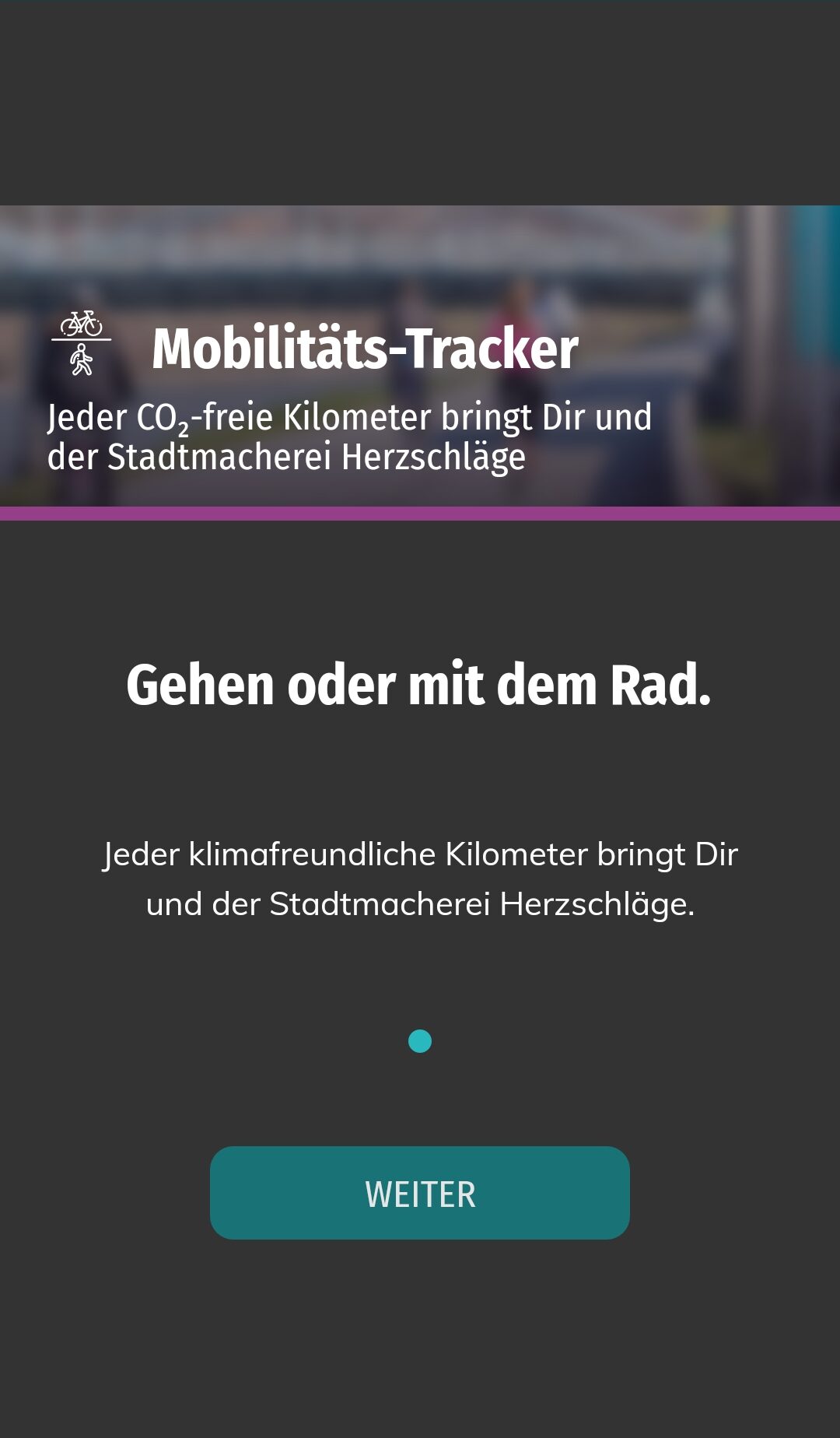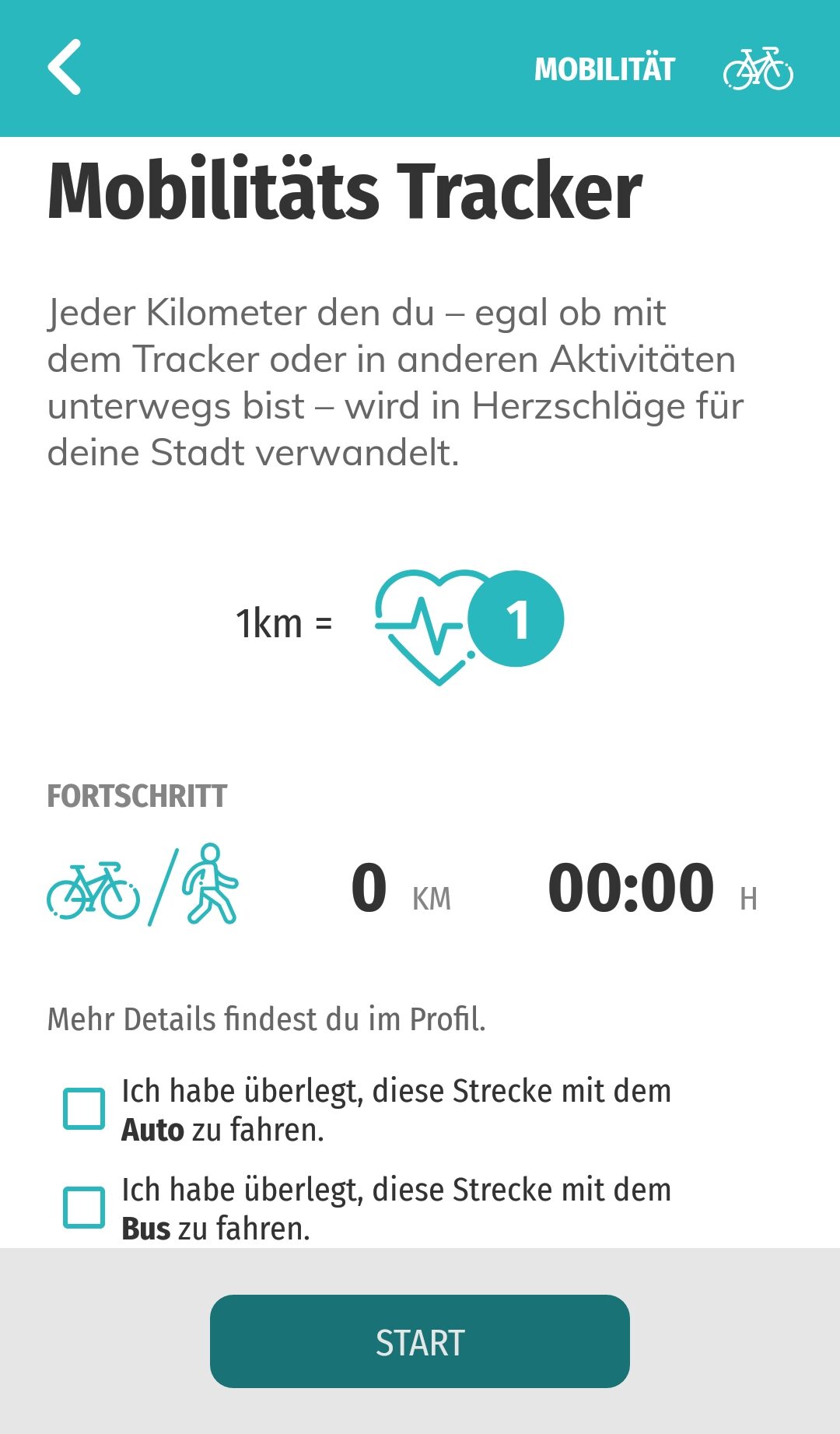 The Stadtmacherei Salzburg App offers a listing of local services in the areas of bike mobility, local consumption and products as well as (digital) social inclusion. Service providers are both official municipal institutions and
services as well as services offered by third parties (NGOs, companies, associations). In the menu bar, users can select and filter between the three areas. Some of the POIs are also part of tours and special activities in the App. This gives users the opportunity to get to know new places, offers and services of the city of Salzburg.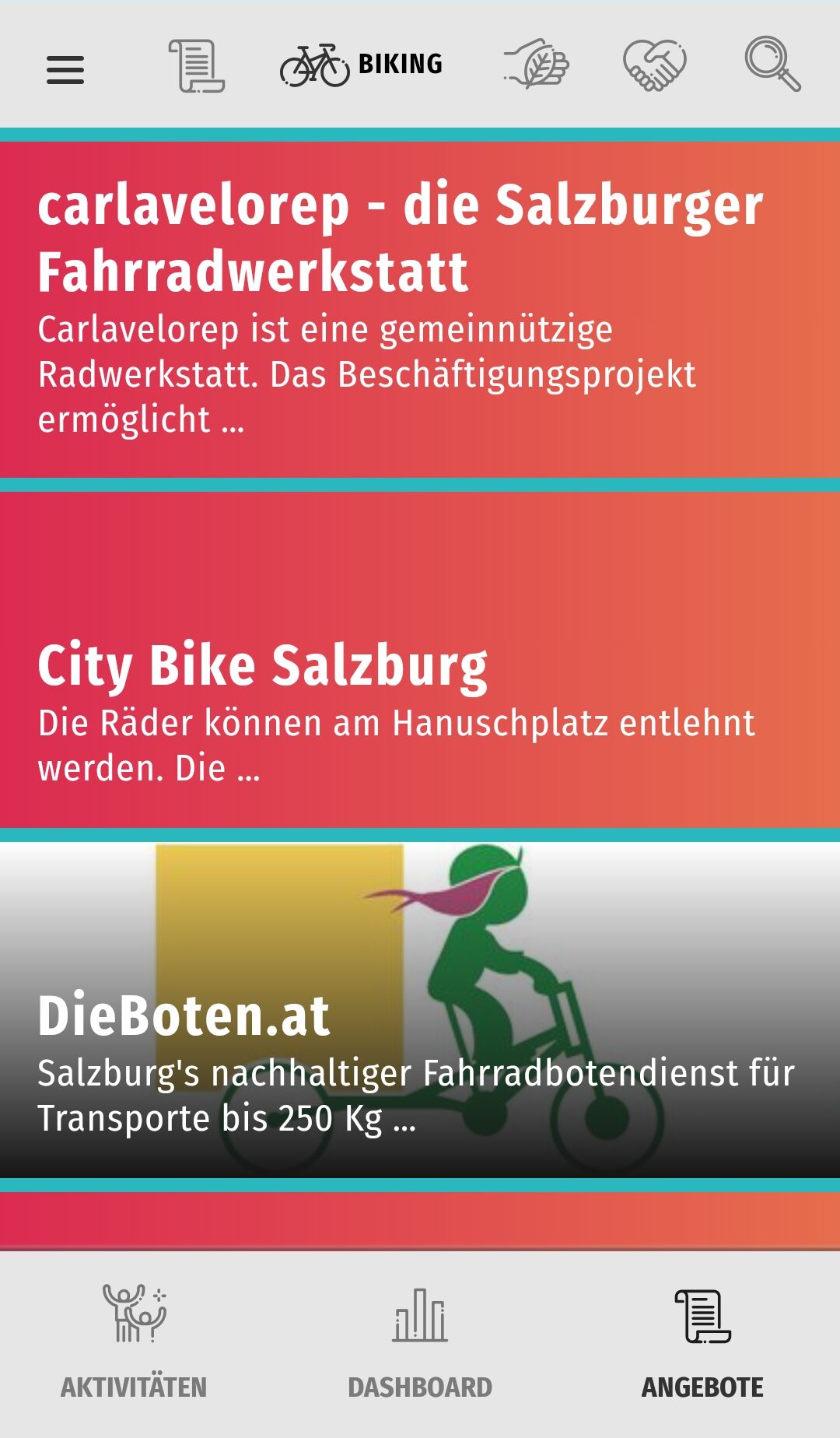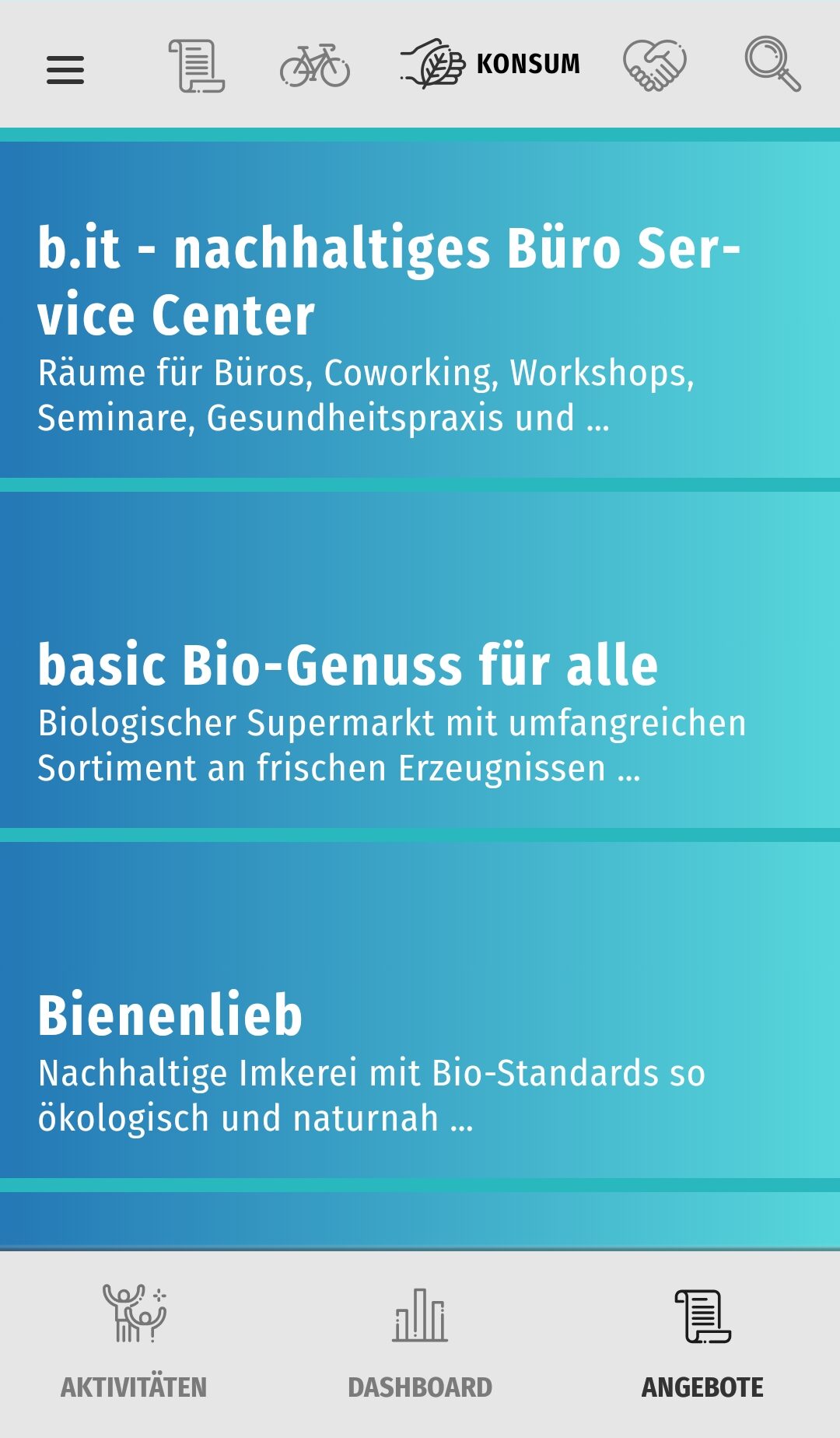 In the Dashboard section, users can view their collected points and those of the entire community. As a special award, users can also earn badges for certain activities.